´╗┐

JOSE C PAZ: EJECUTAN A COBRADOR FRENTE A SU ESPOSA

Dos ladrones asesinaron a balazos a un ciudadano colombiano de 53 años que se desempeñaba en la venta ambulante de muebles y a quien los malvivientes agredieron mientras se hallaba en compañía de su pareja (43), procedente del mismo país...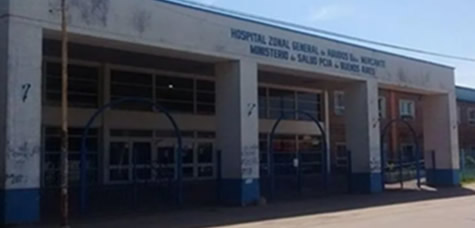 25 May 2020
Una joven (30) fue asesinada, mientras que un hombre (32), resultó herido, al ser agredidos a tiros por varios sujetos. Los criminales, que según fuentes, no actuaron con fines de robo, fugaron en un automóvil. Trascendió que la víctima fatal fue identificada como Silvina Gallardo ...
18 Feb 2020
Not Found
The requested URL was not found on this server.
Additionally, a 404 Not Found error was encountered while trying to use an ErrorDocument to handle the request.